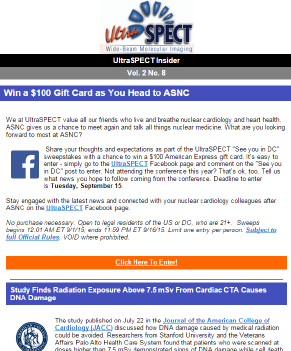 Win a $100 Gift Card as You Head to ASNC
Headed to ASNC? Like Prizes?
We at UltraSPECT value all our friends who live and breathe nuclear cardiology and heart health. ASNC gives us a chance to meet again and talk all things nuclear medicine. What are you looking forward to most at ASNC?
Share your thoughts and expectations as part of the UltraSPECT "See you in DC" sweepstakes with a chance to win a $100 American Express gift card.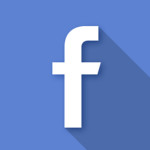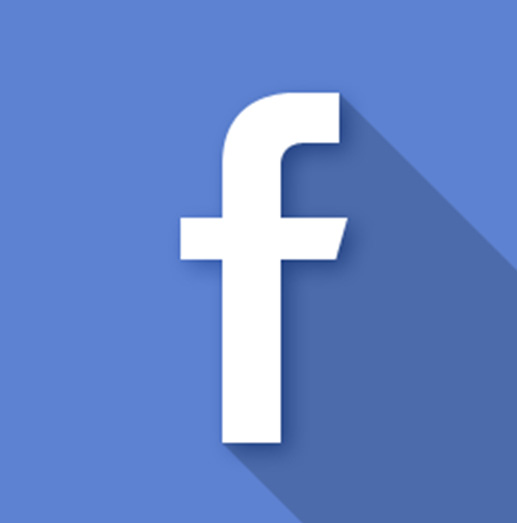 It's easy to enter – simply go to the UltraSPECT Facebook page and comment on the "See you in DC" post to enter. Not attending the conference this year? That's ok, too. Tell us what news you hope to follow coming from the conference. Deadline to enter is Tuesday, September 15.
Stay engaged with the latest news and connected with your nuclear cardiology colleagues after ASNC on the UltraSPECT Facebook page.
No purchase necessary. Open to legal residents of the US or DC, who are 21+. Sweeps begins 12:01 AM ET 9/1/15; ends 11:59 PM ET 9/16/15. Limit one entry per person. Subject to full Official Rules. VOID where prohibited.
---
Study Finds Radiation Exposure Above 7.5 mSv From Cardiac CTA Causes DNA Damage
The study published on July 22 in the Journal of the American College of Cardiology (JACC) discussed how DNA damage caused by medical radiation could be avoided. Researchers from Stanford University and the Veterans Affairs Palo Alto Health Care System found that patients who were scanned at doses higher than 7.5 mSv demonstrated signs of DNA damage while cell death was not observed in patients who received lower-dose scans. While the connection between exposure to radiation doses above 7.5 mSv and DNA changes is worrisome, the study offers hope that lower dose techniques have the potential to preserve DNA integrity.
The study's findings are in line with our recommendations of low-dose imaging with UltraSPECT software, which easily enables low-dose scans of Cardiac Stress-Rest at 6-7 mSv instead of the typical 12-13 mSv.
The study findings may call for amendment of ASNC-recommended low-dose imaging guidelines as well as highlight the growing demand for Smart Imaging, and emphasize, once again, the potential of low-dose solutions such as UltraSPECT to improve patient safety.
Best regards,
Yossi
By Yossi Srour, President of UltraSPECT
---
Count Down Begins to ASNC! Hear From Last Year's UltraSPECT Travel Award Recipients
As we wrap up plans for the ASNC annual meeting and pack our suitcases, let us take a moment to consider the most important things for ourselves and the nuclear medicine community since the last year's event. What have we accomplished? What are we looking forward to while at the meeting and beyond in terms of goals, strategies and results to keep the nuclear medicine field thriving and evolving?
Read on to learn what two of last year's UltraSPECT travel grant recipients – Mark Hyun and Haresh Majmundar – had to say about their highlights this year and expectations for the meeting.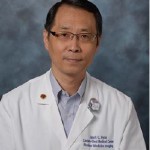 Mark C. Hyun, CNMT, NCT, RT (N, R, CT), FASNC
Nuclear Medicine, Cardiac CT, Research Specialist
Department of Imaging & Biomedical Imaging Research Institute
Cedars-Sinai Medical Center
Q: What have you been doing over the last year – name a couple of highlights from your work?
A: I have been focusing on cardiac CT imaging – coronary CT angiograms and coronary calcium scans – over the last couple of years, and I will be involved in cardiac PET/CT and SPECT/CT in the near future. We have been experiencing a tremendously increasing demand for cardiac CT over the last few years, while the cardiac SPECT has been declining over the last five years.
Q: What are you looking forward to learning/doing most at the ASNC meeting this year?
A: I am mostly interested in hybrid imaging technology (PET/CT and SPECT/CT).
---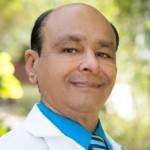 Haresh Majmundar, BS, CNMT, PET, RT (N) (CT), FASNC
Sr. Nuclear Medicine Technologist, City of Hope
Q: What have you been doing over the last year – name a couple of highlights from your work?
A: We are a primary cancer treatment and research institution at City of Hope in Duarte, and we perform 8-12 bone scans a day. Our nuclear medicine SPECT systems are Infinia Hawkeye and Infinia camera. We do most of the patient WB scans using the UltraSPECT protocol, which needs almost half the time the regular EXACT WB protocol does. Using WBR processing, we get excellent image quality. We do perform full-time WB scans on a limited number of heavier patients. Additionally, we performed cardiac MPI SPECT studies on most of our preop patients using UltraSPECT protocols, unless the patients are too heavy.
At present we are installing the new Optima SPECT/CT 640 and reviewing all the procedures looking to eventually reduce dose and acquisition time on most procedures without sacrificing image quality to enhance patient care.
Q: What are you looking forward to learning/doing most at the ASNC meeting this year?
A: I will be attending meetings to learn more about hybrid imaging, PET/CT and SPECT/CT, use of Rb-81 MPI and CFR utilities. At the show, I will be learning more about new developments in software and hardware, along with new developments in radiopharmaceuticals. See you all in September at the exhibit hall!
---
Meet New UltraSPECT Team Member Scott Truman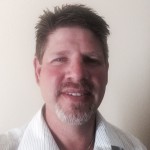 While at ASNC, stop by booth # 200 to say hello to your old friends at UltraSPECT and meet a new one! G. Scott Truman, RT(N), CNMT, NCT, RSO has joined UltraSPECT as Sales and Application Specialist and has been getting up to speed for five months. He is excited to combine his knowledge in nuclear medicine with a passion for lowering the dose.
Scott has first-hand experience working as Director of Nuclear Medicine and Nuclear Cardiology, Radiation Safety Officer, at a large cardiology group, coordinating regional outpatient nuclear testing as well as applications training for a partner company on refurbished nuclear medicine equipment.
He is a registered and certified nuclear medicine and nuclear cardiology technologist with the ARRT and NMTCB and has worked as a nuclear medicine technologist in some capacity since 1994.
This is Scott's first ASNC conference, and he is looking forward to meeting others in the field of nuclear cardiology while he is representing UltraSPECT.
To contact Scott Truman directly, call him on his cell at (814) 558-0897 or email him at
[email protected].