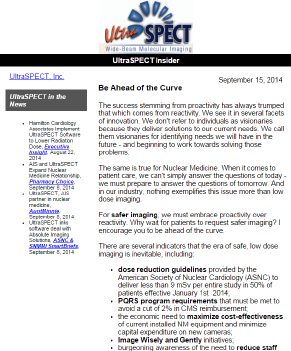 Be Ahead of the Curve at ASNC2014
The success stemming from proactivity has always trumped that which comes from reactivity. We see it in several facets of innovation. We don't refer to individuals as visionaries because they deliver solutions to our current needs. We call them visionaries for identifying needs we will have in the future – and beginning to work towards solving those problems.
The same is true for Nuclear Medicine. When it comes to patient care, we can't simply answer the questions of today – we must prepare to answer the questions of tomorrow. And in our industry, nothing exemplifies this issue more than low dose imaging. For safer imaging, we must embrace proactivity over reactivity. Why wait for patients to request safer imaging? I encourage you to be ahead of the curve.
There are several indicators that the era of safe, low dose imaging is inevitable, including:
dose reduction guidelines provided by the American Society of Nuclear Cardiology (ASNC) to deliver less than 9 mSv per entire study in 50% of patients effective January 1st 2014;
PQRS program requirements that must be met to avoid a cut of 2% in CMS reimbursement;
the economic need to maximize cost-effectiveness of current installed NM equipment and minimize capital expenditure on new cameras;
Image Wisely and Gently initiatives;
burgeoning awareness of the need to reduce of staff exposure to radiation;
demands for increased patient comfort and satisfaction; and
the necessity for improved patient outcomes.
As increasing numbers of nuclear labs reflect a rising demand from patients for safer dose in imaging, it has become critical that we adopt new technologies and provide the appropriate solutions before they are required of us. We must be visionaries for our patients and leave them assured that we are providing the best possible care.
At UltraSPECT, we hope to be the solution to help you deliver a new standard of low dose imaging to patients. With ASNC fast-approaching, we are prouder than ever to deliver technologies that comply with their low dose guidelines. Keeping patient care top of mind, we are building several relationships to enable our partners to deliver low dose imaging through UltraSPECT solutions. These include collaborations with partners such as:
radiopharmaceutical suppliers – as a component of the supply package
service providers – as a part of the service agreement
turnkey solutions – as a piece of the turnkey package
refurbished equipment providers – as part of the offering with equipment
direct customers – through direct purchase from UltraSPECT
Another ASNC meeting is around the corner and our mission to help organizations get on the path to low dose, safe imaging continues. And our representatives (1-888-WBR-SCAN) are available at the ready to get you ahead of the curve.
Hope to you see you at ASNC14!
Best regards,
Yossi
UltraSPECT in the News
ASNC/UltraSPECT Technologists Travel Awards
In a few days, we will be arriving in Boston for the American Society of Nuclear Cardiology (ASNC) 2014 Annual Meeting. We'd like to take a moment to once again to recognize the recipients of the UltraSPECT Technologist Travel Awards, created in support of the low-dose guidelines released by ASNC which took effect January 1, 2014. The award recipients are:
Mark Hyun, Cedars Sinai Medical Center in Los Angeles, CA
Brian Kerr, Indiana University Health/Goshen Hospital in Granger, IN
Haresh Majmundar, City of Hope in Duarte, CA
Susan Maxwell, UPMC Presbyterian in Pittsburgh, PA
Jeffrey Meden, University of Michigan Health Systems in Ann Arbor, MI
Leon Lipkovich, New York Hospital Queens in Flushing, NY
Rosemary Nace, Lakenau Heart Institute of Schwenksville, PA
Thank you all for your hard work and dedication to the advancement of Nuclear Medicine. We look forward to meeting with you soon at ASNC 2014. Congratulations!
Partnership Update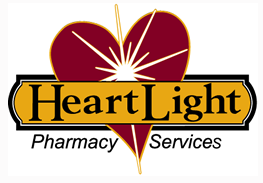 HeartLight Pharmacy, a full-service nuclear pharmacy providing unit dose and bulk radiopharmaceuticals to hospitals and clinics in Ohio, has been working with customers since 2004 to provide patients with efficient, convenient, and cost-effective nuclear medicine procedures. Recently, HeartLight Pharmacy partnered with UltraSPECT to integrate lower dose and safer imaging into the services provided to hospitals and clinics.
UltraSPECT is proud of its new partnership with the team at Heartlight Pharmacy. As a key component of their 'Heart Safe' program, UltraSPECT's low dose solutions will provide less radiation exposure to the patients and staff served by Heartlight Pharmacy.
To learn more about Heartlight Pharmacy, click here.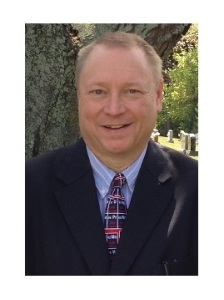 5 Questions with Mack Burris
Meet the experienced team and community behind UltraSPECT. This month we introduce you to Mack Burris, RT (R) (N), who has almost 40 years of experience in Nuclear Medicine, including nearly 9 years as an applications specialist with UltraSPECT.
How did you get into Nuclear Medicine?
I started out in the Midwest in 1975, when there was only one school providing education and certification in Nuclear Medicine, which was Cleveland Clinic. This was understandable, considering that in those days, there was a very small number of registered NM technologists. Even the program at Cleveland Clinic would only select seven of the 150 applicants for enrollment.
When I applied, I unfortunately couldn't count myself among the seven chosen applicants. Thankfully, at around this time, Butler University, Indianapolis, had initiated a brand new NM program. There, I was able to enroll, take the necessary courses, pass the board exams and begin my career in Nuclear Medicine.
What are the biggest changes you have noticed in Nuclear Medicine?
Changes in the pharmaceutical and hardware areas have easily been the most noticeable. As the years have progressed, the technologies and methods in Nuclear Medicine have become much more sophisticated, while the image quality has significantly improved. There is much less "unclear" imaging than there used to be in the past.
In general, exam times have sped up considerably, resolutions have greatly improved in quality and, by extension, the overall diagnostic efficacy of nuclear images has been vastly enhanced over the years. The field continues to be as exciting as ever!
Tell us about your history with UltraSPECT.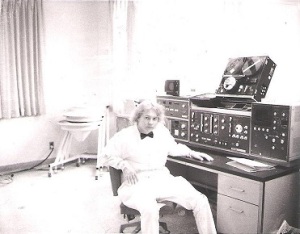 Early on in my career, I would reach out to facilities in rural areas and work with them to launch their Nuclear Medicine departments. I would station myself at a site for approximately two years, train a local technologist and get the department off the ground before leaving to repeat the process at another facility. Eventually, my experiences connected me with a camera company that brought me on as an applications specialist. My position at this company led to my introduction to UltraSPECT, where I would work for nearly a decade!
In the beginning of my career at UltraSPECT, my job involved leveraging the connections I had developed from years of launching NM departments to identify appropriate early-adopter sites and test the technology. I would arrive at facilities, install the UltraSPECT unit, integrate the system into their camera, and begin clinical product development. The process involved showing the facility's technologists images via UltraSPECT and images without UltraSPECT, receiving their feedback, and then reporting back to the engineers as they continued development of the solution.
Eventually, UltraSPECT would go on to commercially launch the cardiac products they provide today and I would continue working with the company within the cardiology world – by delivering presentations at regional and state Nuclear Medicine meetings and educating the community about UltraSPECT technologies for lowering the dose. These days, I've taken up consulting, while continuing to be a proponent for reducing radiation dose, educating those in the field on the various methods to do so.
What has excited you about Nuclear Medicine recently and where do you wish to see the industry go?
As I mentioned before, I have always pushed for safer imaging in Nuclear Medicine. So it's quite exciting to see a wider understanding of the benefits of higher resolution and lower radiation imaging in the industry. People in the field appear to be aware that not all cameras must be high-efficiency, radiation-reduction cameras – you simply have to try to do something, however small, to improve the care provided to patients. Today, we are seeing a lot more acceptance and support for this paradigm shift.
Beyond lower dose, I'd like to see the industry align itself under the recommendations of ASNC – which emphasize selecting the right study for the right patient at the right time. The point is to utilize the correct modality in the best way to diagnose the patient. So, a nuclear study should be performed when it's most appropriate. The idea is to be focus-based, rather than volume-based, for utility.
The most fascinating thing about the current momentum for reduced radiation exposure in imaging is realizing how things have come full circle. In my early 20s, I actually co-authored an article (pictured, left) that was accepted for presentation at SNM that focused on dosing thalium per kilogram for stress tests, because doses based on weight would reduce the amount of radiation exposure to patients. Years later, my career experiences – including my work with UltraSPECT – have managed to play a part in making dose reduction a reality, which was something I had originally envisioned over thirty-five years ago!
Can you share an interesting story or memorable moment from the past?
One of my more interesting stories stems from my experiences as an on-call speaker for Nuclear Medicine industry events and meetings. I used to frequently be called upon as a last-minute emergency presenter to discuss certain technologies and how they work, as well as clinical studies. There was one such occasion when I had just returned from travel and received a call requesting my presence at a show in Toledo. I agreed, quickly packed up my things, and was out the door.
When I arrived and began preparing to deliver a presentation, I realized the only pair of shoes I had brought was the pair I had been wearing at home earlier – bright red tennis shoes. So, there I was, wearing a formal suit and my red tennis shoes as I got ready to speak. Once I was behind the podium, I did my best to hide my footwear and begin my presentation. What I didn't realize was that the entire event was being videotaped. Thinking I was in the clear, I flew through my speech and arrived at the Q&A portion. Then I received my first question: "What's the significance of the red shoes?" I was able to quickly think of a meaningful answer, but needless to say, I was rather embarrassed!
About a month later, I received another call for a speaking engagement. This time, however, I was given specific instructions – make sure to wear the red shoes. It was quite the surprise! Now, many years later, I am still in the same uniform whenever I give presentations: a nice suit and red, high-top Converse sneakers.